Flexographic Printing a Step by Step Guide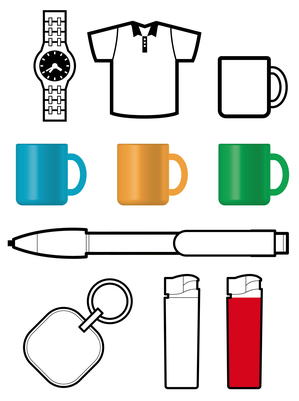 When working in the industry of product development, sales, and shipment there are a few shared challenges. This isn't to address all of them, however, this is to address one of them: visual eye candy.
When you think of the term flexographic printing design it may lead to a steady breath followed by the illusionary question mark that beams overhead, just what is it?
Flexographic printing is a method of design that is best related to a letterpress of the modern day. It's commonly used in the industry of food packaging that have specific requirements on how products may be packaged.
At one time the process was considered to be fairly basic, but as the process has evolved it's become a very reliable source to package efficiently with great results. The normal flexographic print process goes through these steps:
Platemaking
This process had a few different methods available to it but the genuine idea is to create a design that is going to be replicated for a given package. The methods available while addressing this step are:
Using film that is sensitive to ultra-violet light. The material is called light-sensitive polymer.
The second method is one that utilizes computer technology and does laser engraving. This is called digital platemaking. An example of a company that offers this kind of service would be Kodak.
The third option is to go through a molding process.
Mounting
The mounting process addresses the multiple colors that the plate is going to be designed in and has to have a separate mount job for each individual color. The precision of the mounting process is vital and the image should match with each of the colors.
Printing
The final step is the printing phase in which a model is made, normally in 3D, in the material of rubber or polymer. This print is then properly colored and then carefully evaluated to insure there are no clunky sections that deter its visual quality. Often times the application of a scraper is needed to take away ink that is bulky in particular areas and to insure that the design is exactly as intended.
Conclusion
While the steps are fairly straight forward the real complication, as always, tend to stick in the details. It's important to take the specific details into consideration to insure that the plate you end up with is what you were trying to achieve. Try to place extra emphasis on areas such as:
The colors you intend to use. Insure that they work well with one another and that you are in fact using enough of them.
Be careful with shadow application.
Format size and text format
These are going to be the key factors during these steps that help contribute toward a great design, or something that you look at and realize that a mistake was made somewhere. Take the time to consider the right things and get it right the first time around.
Flexographic printing grants the opportunity to optimize a package design and keeps the guesswork out of the picture. Learn more by visiting FlexStor.